Altador Team Gear Bag

Rarity: 500 [NC Mall]
Description: Dress up as your favourite player with the Altador team gear.
Release Date: May 16, 2017
Retired On: July 3, 2017
Price: 150 NC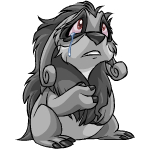 We have no previews for this item! Perhaps you can model for us?
This item is missing some model previews, and that's where you come in! We are currently missing ALL models for the Altador Team Gear Bag. If you have this item, and a species we need it modeled on, hop on over to the Customisation page, put it on your pet, save the changes, and then come back here to input the name to let us know! We really appreciate it! :)
Any species or color Neopet!

Log in to your jnAccount to get modeling points!