★

macOS Safari 14 Rolls Out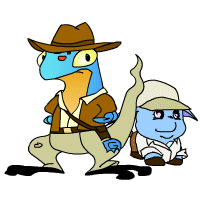 Just a quick warning for any of those who use the Safari web browser on macOS devices: Safari 14 is beginning to roll out as a system update. This new version of Safari completely removes support for Adobe Flash, meaning any Flash features on Neopets.com (or any other website!) will no longer function at all in Safari.
To continue using Flash features, such as world maps, games, or the customisation system, you will need to switch to another browser. (We recommend Firefox for its recent memory/speed enhancements and commitment to privacy.)
This only applies to macOS devices. iOS and iPadOS devices have never officially supported Flash.
For more information on the end of Flash, and how you can still re-enable Flash in other browsers, see our: